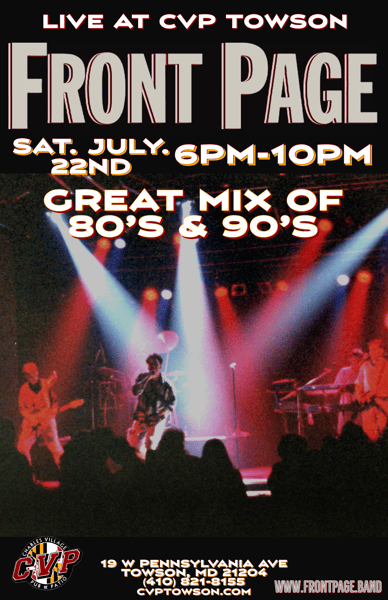 Live at CVP: Front Page
Come out and enjoy Front Page!

Front Page, Rocked in the 80s & 90s, Now playing the best of our previous repertoire and a bunch of cool new ones. U2, INXS, EMF--and even some bands that aren't abbreviations. You can tell we're having fun, and if you get on the dance floor during one of our Medleys Out of Nowhere, don't plan on sitting down for a while.